Landlord and tenant obligations in Germany
You own property and you are looking for a new tenant for your Berlin apartment? Or perhaps you are simply curious about the steps taken by landlords to screen and select new residents? ADEN IMMOBILIEN covers key questions and checks to be conducted before signing a rental contract. We are trusted by hundreds of landlords who lease their apartments.Contact us for more information!
Berlin's rental market may be booming, but finding the right tenant still is a challenging process. That means someone with the right income situation, who inspires you trust, who is truly interested in your apartment. While you may receive many messages to visit your apartment, there may in fact be very few people who will match your expectations! Furthermore, communication between tenants and landlords should work well, for instance if there are repairs to be done. This is crucial because apartments are often rented for extended periods of time, so you want to find a good relationship! So what should you know before choosing a tenant?
Do it yourself? A matter of time and skills
The first question to consider is, do you have time to look for tenants yourselves? In the past few years, the Berlin rental market has been struggling with too much demand and too few apartments. This can seem like a good thing for landlords: more options when choosing tenants, more flexibility when setting the price of the rent. However, the downside is that for any given offer, there will be dozens of applicants to screen, if not hundreds! An ad for a two-bedroom apartment in a central area is likely to get many messages within just hours of posting. Answering these messages, planning visits (whether individual or open house), receiving and reviewing the applications, can take a lot of time!
Furthermore, finding a tenant takes quite some skills: getting to know them, reviewing the application files, knowing how to draft a contract, organising the key handover. It is a fine mix between diplomacy and legal knowledge, and this is typically where an agent (Makler) can help you. If the apartment is empty, then the landlord can do it or ask a real estate agent (Makler) to organise the marketing and visits. Aside from the enormous time savings, going through a Makler can help focus on potential tenants that have reliable situations.
Where to find tenants
There are many options available when advertising a property for rent in Berlin. The easiest way, of course, is to ask friends and relatives, but often you will need to look for other people to rent your apartment. This is challenging because you have to trust first impressions and papers to account for who your potential tenants are!
The most common way to find tenants in Berlin is to use online platforms such as the classified ads on eBay Kleinanzangen, which is very popular in Germany. Craigslist is not very common and may sometimes contain scams. Other specialised platforms are ImmobilienScout24, Immowelt, and Immonet, which are widely used. An apartment with a reasonable asking price and a trendy neighborhood will certainly receive a lot of applications!
If you are organising the procedure yourself, don't overlook social media like Facebook, where hundreds of thousands of people are looking for apartments every day. Users are often very reactive and you may receive messages asking for visits within just a few minutes. The downside is that it can generate an overwhelming amount of responses. There are for instance:
   WG-Zimmer & Wohnungen Berlin – Facebook group, 112 000+ members
   Berlin Apartments- Rent-Share & Sell flats & apartments in Berlin, 109 000+ members
   • Berlin Apartments – Facebook group, 21 000+ members
Beware however, since many members in these groups are not very serious. They may not answer back, or not come to visits, and therefore use up a lot of your time.
Write your ads precisely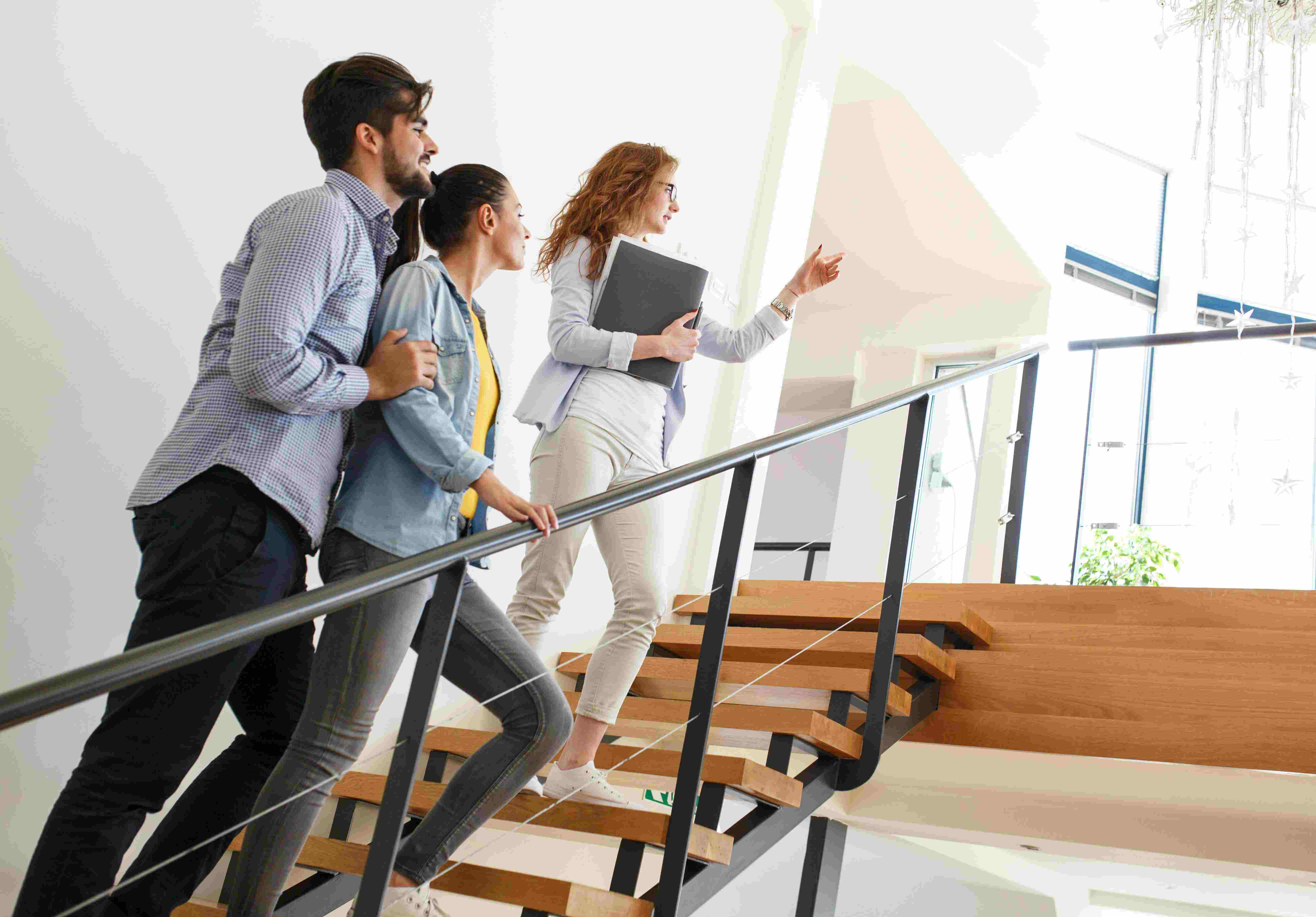 The key part of the screening process resides in how you write your ads. If you are very clear about the terms from the beginning onwards, you won't waste time with incompatible matches. For instance, make sure that potential tenants know:
the type and duration of the contract ("unbefristet" in German means unlimited, which is the most standard), the apartment size in square meters, number of rooms clearly indicated
the location is relatively precise (a street, or a close-by transport station)
the living situation you are looking for (do you accept houseshares and students? are pets allowed? what kind of income situation are you looking for? etc.)
if there are amenities (elevators, balconies, storage rooms, parking spaces, etc.)
For more information, please consult our being a landlord in Berlin and get in touch with ADEN IMMOBILIEN if you are looking for an agent to help you lease your apartment
Take the right pictures!
First impressions count, and an apartment which has the right criteria but the wrong pictures may not interest potential tenants!
Showing good, bright and clear photographs of your property is crucial, since it will give people a more realistic understanding of the layout and feeling of the apartment.Take a look at our article on Real Estate Market Tools to find out more.
Selecting the right tenant for your Berlin apartment
Once you have received enough visits and collected some application files, you will try to select the "right" tenant for your property. But what does that mean?
they have sufficient and stable income to convince you there won't be problems paying the rent. For example, you may want to see a net income at least three times the (warm) rent, and a guarantor who makes at least five times the rent (since they will have expenses on their side too).
their rental history is clear and their previous landlord is satisfied with them (shown by a document called Mietschuldenfreiheit
their situation matches your requirements
their SCHUFA shows a positive credit history
What does the SCHUFA mean?
SCHUFA Holding AG is a German company keeping credit records of individuals residing in Germany. This company will track a person's bills, fines, and credit lines that may have been left unpaid, and will compile them into a document called the SCHUFA Auskunft. The initial SCHUFA score is theoretically 100%, which is what everybody gets at the beginning (when they first register in Germany, or when German nationals turn 18). It is a quick, although approximate, way to track a private individual's ability to pay their bills on time. The score will decrease accordingly with payment delays or failures, and it is common for people to score between 90 and 97,5%.
Below is the indicative SCHUFA score table:
> 97,5% Very low risk
95% – 97,5% Low to manageable risk
90% – 95% Satisfactory to increased risk
80% – 90% Significantly increased to high risk
50% – 80% Very high risk
<50% Critical risk
Source: SCHUFA Basisscore Tabelle [https://www.bonify.de/bonitaets-score ]]
Contracts and procedures
Once you have found someone to rent your Berlin apartment, you need to draft a rental contract. There are many templates online, but make sure to consult our article on LANDLORD AND TENANT OBLIGATIONS IN GERMANY to understand each party's responsibilities. Usually, contracts start on the 1st of the month, but you may also start on the 15th. On that date, the landlord, the agent or a legal representative should be at the apartment to welcome the new tenants and finalise the paperwork:
landlord and tenant should have at least one copy of the contract, signed by both parties
you should establish an Ubergabeprotokoll, which lists the condition of each room and appliances and says clearly if the paint, windows, floors, furniture, bathroom amenities are in new condition, used, or damaged. If there are holes in the walls or other defects, they should be clearly marked. Both parties get a signed copy of this document
a document which declares how many keys were given
Conclusions
In the end, even though there exists many documents to help you assess the trustworthiness of a tenant to rent your Berlin apartment, it is also important to trust your instinct. Do you feel like you can have proper, respectful, professional communication with that person? Keep in mind that most rental contracts in Germany are unlimited, and so the opportunity of an empty apartment might not occur again before long. Unsure if you should rent your apartment or sell it now? Find out more in our article about deciding if renting or selling is the better option for you!
ADEN IMMOBILIEN works as real estate agent in Berlin and is trusted by hundreds of landlords who lease their apartments. Contact us for more information!