Property price trends in Berlin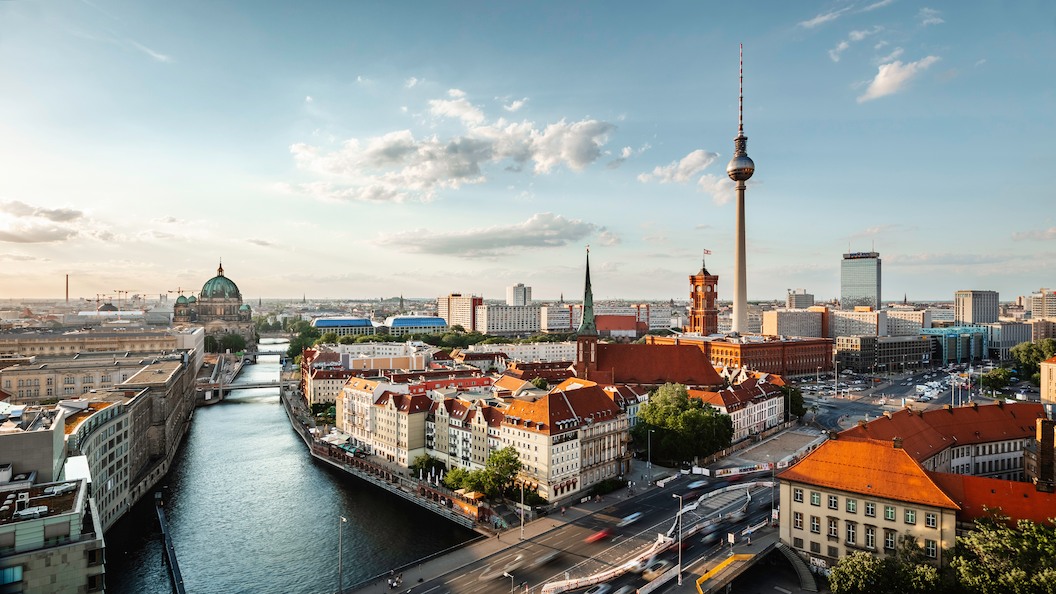 Property price trends in Berlin
How will property prices in Berlin develop in the future?
Naturally, anyone interested in property asks themselves this question. Both sellers and buyers want to know how one of their largest investments will develop. However, answering this question is extremely difficult. Inflation, the interest rate increase, the energy crisis, in combination with the market regulations, are influencing factors and make a reliable prognosis impossible.
Nobody knows how inflation, interest rates or the war in Ukraine will evolve.
In recent years, experts were usually in agreement with regard to property price development. All prognoses invariably predicted growth. Since 2021, this has changed. Due to the new influences, in some cases analysts come to very different conclusions or to conclusions which are no longer as clear. It is, however, clear that the development of property prices is extremely dependent on the location or the property in question. In each region and for each property, it depends on the individual location and the features of the residence. We cannot yet say exactly how property prices will change in individual situations.
There seems to be a consensus that property prices will not rise as steeply as in the past. Modest price increases in certain areas to slightly falling prices in worse areas or in the outskirts are to be expected or have already occurred.
How have property prices developed in recent years?
In recent years, the property market was characterised by constant growth. Prices rose, year after year. Even crises such as the coronavirus pandemic or the war in Ukraine have not, until now, caused price decreases.
In Berlin, the average price per square metre was still 1,826 € in 2012. The price in the first quarter of 2022 was 5,413 €/m2. This continual growth has not continued in the second quarter of 2022. 1
In the second quarter of 2022, the prices for property in Germany developed more slowly or declined – up to a 1% fall in prices compared to the previous month according to an analysis by Interhyp AG, with regard to finalised financing.2 Berlin, with +2.5%, is among the few cities above the German average. Due to the low initial level, Berlin is still one of the most affordable cities with over a million inhabitants.3
It remains to be seen whether the current price stagnation will continue or represents only a shock. Here, the future interest rate development and inflation play a major role.
What reactions are there due to interest rate development and inflation?
The turnaround on interest rates is probably the largest current influence on the property market. The banks reacted extremely quickly to increased inflation and to the ECB's announcement in June 2022 that it would increase the key interest rate. This started with much longer processing times of up to six weeks for financing offers. In addition, interest rates rose. Currently (early September 2022), interest rates have levelled off at approximately 3% with a 10-year fixed interest rate.
The interest rate development graph is based on interest rates of the offers of conditions mage y our product partners via interhyp AG in the selected time period during the arrangement of a loan agreement, In spite of due diligence, Interhyp AG cannot accept any liability for this graph. You can find out the current interest rates for your specific construction loan from your financial advisor.
The rise in interest rates has led many buyers, and also sellers, to rethink. Buyers are unsettled and to some extent need to abandon or reconsider their plans. Enquiries from prospective buyers have noticeably declined. Due to the price development, buyers can afford less property. Because of the interest rate increase, buyers must pay up to 1,100 € more per month. In Berlin, the average is 620 € more per month.
Calculation basis: The data used as a basis for the calculation of purchase prices was the offers advertised on immowelt.de which were available in January and June 2022 in the 14 German cities with more than 500,000 inhabitants. The values calculated by the hedonic method reflect the purchase price for the example of an existing apartment with 75 square metres (1* floor, 3 rooms, constructed in the 1990s). The prices are asking prices, not contract prices. The annuity rate was calculated for 90% financing over 10 years with an initial repayment installation of 2 per cent. For this, a normal market interest rate from the beginning of January 2022 of 1,38% and a normal market interest rate from June 2022 of 3.34% were assumed.
Property owners are also considering what to do next. Can I find the right follow-up financing, or is now the right time to sell? Many of our customers are approaching us to request expert advice, as the consequences can already be identified.
We are seeing a significant increase in the number of advertisements on the market. In Berlin, for example, there are 9.4% more properties on Immobilienscout24.
In the same period, enquiries regarding properties have significantly decreased.
The result is longer marketing periods for properties.
Prospective buyers are, in some cases, backing away from purchasing and choosing to rent a property. Rental requests have continued to increase.
Property owners who have rented out their property until now are choosing to sell or wait. The range of rental properties has declined by almost 30%, according to Immoscout 24
Supply and demand for apartments and single-family houses at ImmoScout24 Comparison between July 2022 and June 2022
In addition, there were price adjustments on the property market. Thomas Schroeter, the head of Immoscout 24, commented, "We are seeing that asking prices are indeed beginning to fall, especially in major cities. Berlin is fairly stable, but in Dusseldorf, Hamburg, Cologne, Munich, Stuttgart, we are seeing price declines of up to five percent, depending on the city." The market analyst Sprengnetter mentions a Germany-wide decline of 1.3% compared to the previous quarter of 2022 for owner-occupied flats.
How might a prognosis for the property market look?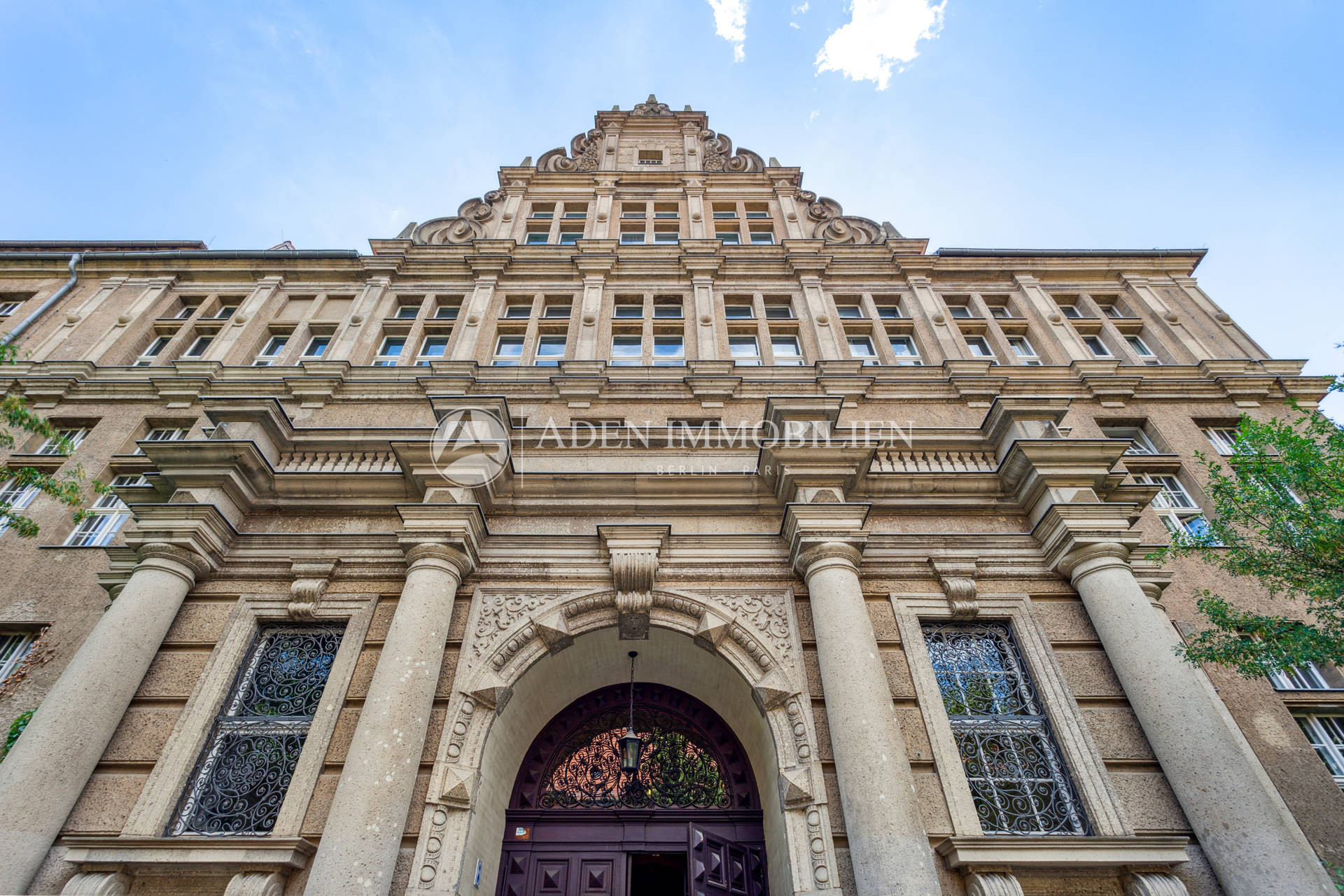 As we have seen, a conclusive prognosis is virtually impossible, particularly as the ECB agreed on a further interest rate increase last week on 08.09.2022.9 The key interest rate is now at 1.25%.
It remains to be seen how this will affect the market.
Based on our experience up until now, the price which can be achieved depends greatly on the location and the residence itself. The more a customer has to pay monthly for their financing, the lower their willingness to compromise will be. Demand is lower and supply higher. This means that prospective buyers are now able to compare and choose the residence which best meets their requirements.
Whether the sale of a property can be successful depends primarily on the demand for property. Demand has indeed declined, but is still high. There are various reasons for this:
The increased influx of people to Berlin
The low number of residential properties and an extremely low vacancy rate in Berlin
The low number of newly built properties and the high rate of cancelled new construction projects due to the increased cost of materials
The continued extremely low ownership rate in Berlin/Germany
Demand continues to be good. Residential properties with a good price/performance ratio are still selling well. Whether we have 25 eligible purchasers for a property or 5 is, in the end, irrelevant to a good, rapid sale. As one of our estate agents often says, "in the end, I only need one buyer".
However, today it is all the more important to determine the right price according to the property's location and condition. For this, all important factors must be taken into account and professionally analysed.
Whether you want to buy or sell. We are happy to advise and support you.