"THIS IS OUR VISION FOR OUR RELATIONSHIP WITH YOU"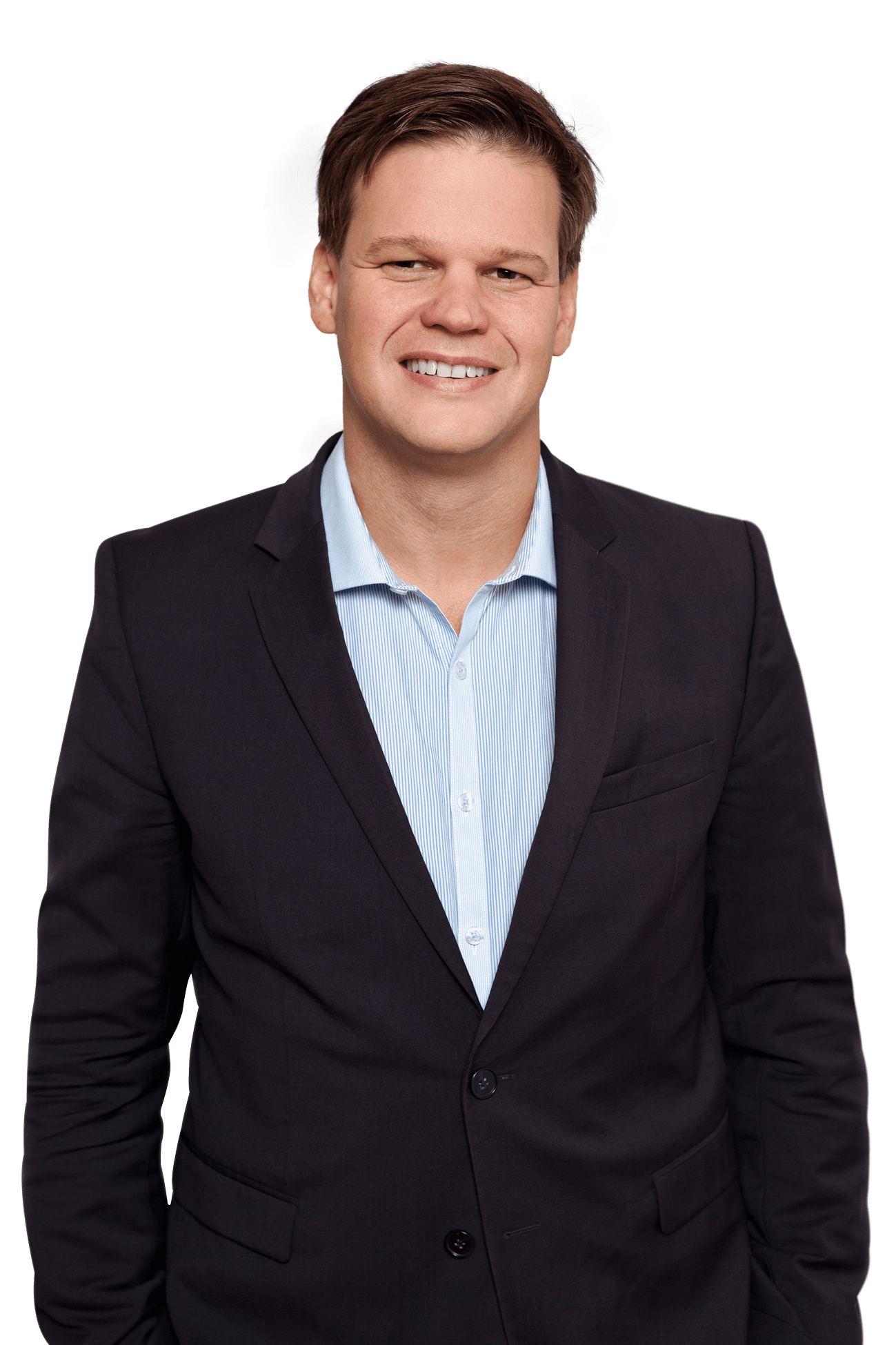 "Whether they are real estate-oriented investment corporations or private managers of family assets, our clients are, above all, investors.
Real estate investments are always long-term investments, therefore our relationships with clients are also long-term and personal.
We provide continuous consulting and support to help you earn sustainable and substantial returns.
Standards of support have to be even higher when you invest abroad. That is why we have been focused on our core market, Germany, with a multi-lingual team ever since our founding.
Thanks to our focus on the needs of our customers, many of whom have placed their confidence in us for many years now, ADEN IMMOBILIEN has developed a highly specialized set of capabilities.
Arnaud Schott, Founder and Managing Director of ADEN IMMOBILIEN
Investment Management
At the outset, we work with you to define a strategy that matches your project. Selecting the right investments requires a high level of market expertise.
Wealth Management
Appraising the real estate portfolio and optimizing performance are among our most important activities.
Project Management
Only at the time of sale does your property investment realize its capital appreciation. Consequently, ADEN IMMOBILIEN has a department dedicated to this task.
SUPPORT ACROSS YOUR PROJECT'S ENTIRE LIFECYCLE
ADEN IMMOBILIEN supports you during the entire investment process. We are with you every step of the way.
The five most important steps to take before you begin.
A clear definition of your real estate investment project is key to its success, as you choose the appropriate property. Berlin is an affordable real estate market, offering a wide selection of opportunities.
As a first step, we recommend asking yourself the following questions:
• Are you searching for your personal dream home?
• Are you buying the apartment for your child or another member of the family?
• Do you want to rent out the apartment in the future?
• Are you hoping to earn capital gains thanks to the property's appreciation?
• Are you trying to develop a portfolio of real estate assets?
There's a matching property for every investment goal. For example, if you invest in a property with a high rate of rental return but limited resale potential, you will find that the long-term total return is unfavorable. A good capital investment is liquid: it can be resold easily.
Discover our offer of Berlin apartments – our portfolio expands constantly, thanks to the efforts of our Berlin-based team.
Next you should choose your investment horizon: Real estate investments are, generally, speaking, long-term investments. It is an asset class that reaches its true value over time. If you buy an apartment or building in Berlin, it's important that the you choose the investment horizon based on several criteria, including tax considerations. Because capital gains are not taxed if the resale occurs at least ten years after purchase, we recommend that as the minimum duration of your investment.
Before buying an apartment you have to define your budget, of course. A requirement for a purchase is either a confirmation of financing or equity capital. Consider carefully beforehand what consequences a mortgage may have on your disposable income.
In principle, your personal bank can provide financing. We would be delighted to help you find financing at the most favorable conditions – our financing partners will help you select the best offer.
When defining your investment project, you should discover what level of financing will be necessary to execute your investment.
In Berlin real estate is still undervalued. Prices in Berlin are still low compared with other German and European metropolises. The average price in Berlin is around €5,000 per square meter. But you will discover that prices vary highly by district, street, and even building. That is why it's important to have a good sense of what neighborhoods you are targeting as you make price comparisons.
Even if you are only buying Berlin real estate as an investment, we recommend selecting a good location. That way you minimize risk when you decide to sell.
Fifty percent of Berlin's buildings were constructed between 1880 and 1920. The overwhelming majority of them have been renovated. Apartments in these buildings are investment-worthy. They are better value than new constructions in Berlin, and historic buildings won't go out of fashion quickly.
Buying German real estate involves the following costs, as a percentage of the sales price:
6.0% real estate purchase tax
ca. 1% notarial fees
a ca. 0.5% fee for the entry into the Land Register ("Grundbuch")
Unfamiliar with the Berlin market or in need of advice on the real estate purchase process? Expert advice is extremely important to get an objective viewpoint and to learn about several easily overlooked but important points.
ADEN IMMOBILIEN will accompany you through your entire real estate purchase process. We are experts on the Berlin real estate market and we are happy to advise you.
Only at the time of sale does your property investment realize its capital appreciation. Consequently, ADEN IMMOBILIEN has a department dedicated to this task.
We offer comprehensive services for your residential real estate project – from the subdivision of the building up to the sale of the individual residential units.
Our project management department tackles the following tasks:
• Coordinating the various parties (e.g., owner, architect, lawyers, and superintendent)
• Marketing through various real estate agents and the ADEN IMMOBILIEN network in Berlin and Paris
• Strategy and marketing support
OUR TEAM
with passion for service