How long it takes to sell a house in Germany
Like any other part of the world, selling property in Germany is a process that might take some time. Since the legal framework and taxes vary by region, you can not plan exactly how long it takes to sell a house. Thus, the sale of the house can take only a few months or a whole year. 
However, you can speed up how long it takes to sell a house in Germany if you prepare well to avoid complications. Below we will present some helpful tips for selling a house fast in Germany.
Know the Selling Taxation for the Property
The first thing you should do before you list your property for sale is to check the estimated tax for such a transaction. This step also helps you avoid surprises later after initiating the sale process. You can use an online tax calculator or use the services of a local tax advisor. Since taxes in Germany differ among various regions, ensure that you understand the tax requirements for your region.
For example, if your property is in Berlin, learn more about the property selling taxation for the region. Some areas have little or no taxes, while others are highly taxed. If the tax is too high, consider keeping the property and renting it out.
Collect the Required Documents
Property documents are crucial in the property sale process in Germany. For example, you cannot sign a purchase or sale document without comprehensive property documentation. Buyers will also ask for these documents, as they must understand the property before giving an offer.
If you have lived in the property for a long time, you may not have all the documents when you decide to purchase it. Set aside time to look for all these documents before looking for a buyer. A real estate agent can help you compile these documents if you have a busy schedule. This way, you can make the process of selling your house faster and easier.
Make sure your property is in the best condition possible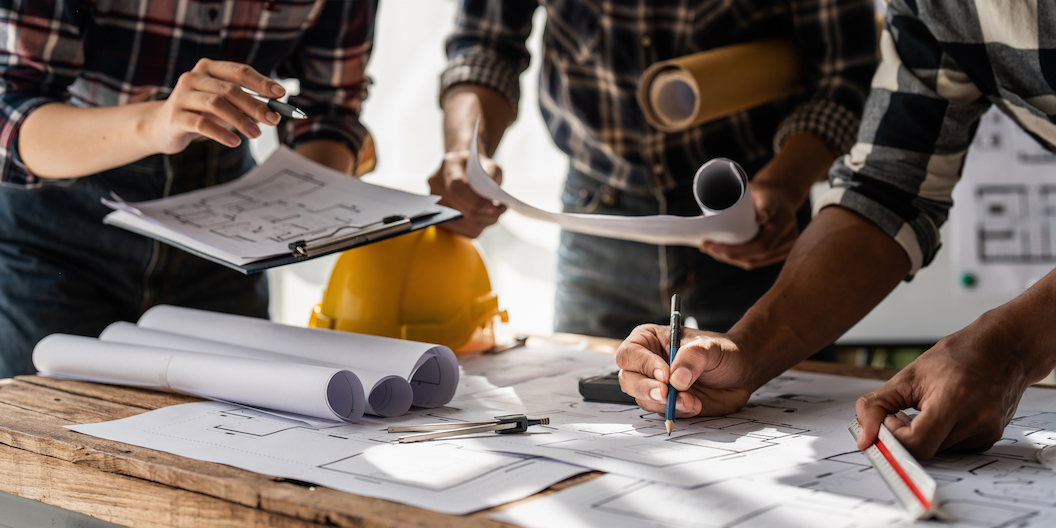 Since your property's condition determines the selling price and the sale timeline, you should ensure that the house is in its best condition by completing all the necessary repairs. While renovations can raise the value of your home, some do not add value or are too expensive compared to the value added. For example, reroofing is not a good idea if your roof is costly and is still in good condition, like clay tiles.
Know the Value of Your Property
Since the value of a property changes over time, ensure that you have assessed your property's value before listing it for sale. This process is crucial as it helps you determine the best-selling price for the property and the range of purchase offers you will get from potential buyers.
Check the selling price for similar properties on the leading online listing companies or hire a real estate agent to do a professional valuation. Real estate agents have the experience to prepare value estimates after viewing the property.
The best real estate agent is one who has sold multiple properties in the region where your property is. For example, a real estate agent in the area of Berlin is a perfect pick if your property is in Berlin. Such an agent can help you understand the current trends in the real estate market and guide you through the property sale process. Some agents offer free evaluation services if you engage them.
Choose the Right Real Estate Agent
As mentioned above, selling property in Germany requires numerous documents and legal steps. Therefore, you need in-depth knowledge of selling a house yourself. If you lack the experience necessary, a professional real estate agent can help you complete all the steps flawlessly, thanks to their expertise in the field. It will take less time to sell your property with the help of a real estate agent. 
So, how do you select the right real estate agent? You have to check several factors when choosing a real estate agent to work with. Look for some available agents online and use online reviews to select a list of your favorites. Meet each of these agents physically to evaluate their ability to offer high-quality services. You can ask simple questions like the number of years they have been in the industry and their success record.
If your property is in a highly sought-after area, like in major cities, you can look for an international agent to increase your chances of selling your property to international buyers who are willing to buy at a higher price.
Make Quality Listing Photos and Videos
The quality of your listing photos can significantly impact the period it takes to find a serious buyer. Quality photos attract potential buyers, but a listing with poor-quality photos may not catch the browser's attention.
Moreover, you should present your house in a way that attracts your target in order to sell it faster. Make sure you have paid attention to the property's unique selling points, like a large garden or a recent kitchen makeover.
Parting Words
If you want to sell a house in Germany, you should do extensive planning to avoid any disappointments during the process. Also, find an experienced real estate agent to guide you through the selling process to avoid costly mistakes.
Do you have any more questions on how to sell your house fast? Get in touch with us! We are happy to advise you.
Legal note: This article does not constitute tax or legal advice in individual cases. Please have the facts of your specific individual case clarified by a lawyer and/or tax advisor.