Struggling to find the right property? Speak to an estate agent!
Every week, you despairingly pore over the property ads in all the newspapers and on all the relevant websites. But it's as if the market has completely dried up. In this kind of situation, what can you do to still find a suitable property? Commission a good, local estate agent to search on your behalf! As a registered customer, you will be exclusively informed about suitable properties before the estate agent advertises them online.
People searching for properties are currently having a very hard time of it in many cities and regions. The right kinds of property for sale are few and far between. And when the occasional suitable property does come along, you can be sure that a whole crowd of other potential buyers have already beaten you to the chase. So in this kind of situation, what are the benefits of commissioning an estate agent to search on your behalf?
Find out sooner than the competition about properties for sale
In the inventory of a professional agent there are usually not only the real estate offers, which he also offers on his website and in search portals. There are other properties that are traded off-market, i.e. without ever becoming visible in public marketing channels. Furthermore, real estate agents are constantly busy acquiring new properties. Their professional success is based largely on the fact that they are often the first to become aware of properties for sale. By placing your search order with an agent, you give yourself a head start: newly acquired properties that match your search profile will be offered to you first. This gives you the chance to view properties that other prospective buyers may not even know about yet. Once you have found your dream home, you can take immediate action and convince the seller with a reasonable price offer. Now you surely understand why many real estate offers do not even make it to the real estate portals: they are already gone before.
Gain a clear understanding of your own search criteria
In order to conduct a focused search for suitable properties, the estate agent needs exact specifications from you – they need to know what features are essential in your new property, which are particularly desirable, and which are deal-breakers. Formulating your search request is an opportunity for you to gain a more precise understanding of what you require from your new home. The key search criteria of course also include the (maximum) purchase price you can afford to pay. You should also know how you are going to finance the purchase and, in a best-case scenario, have a financing agreement issued to you that you can send to the estate agent together with your search request. This way, you will impress on the estate agent that you are a serious potential buyer and underscore the urgency of your intention to purchase.
Remove the stress and risk from your property search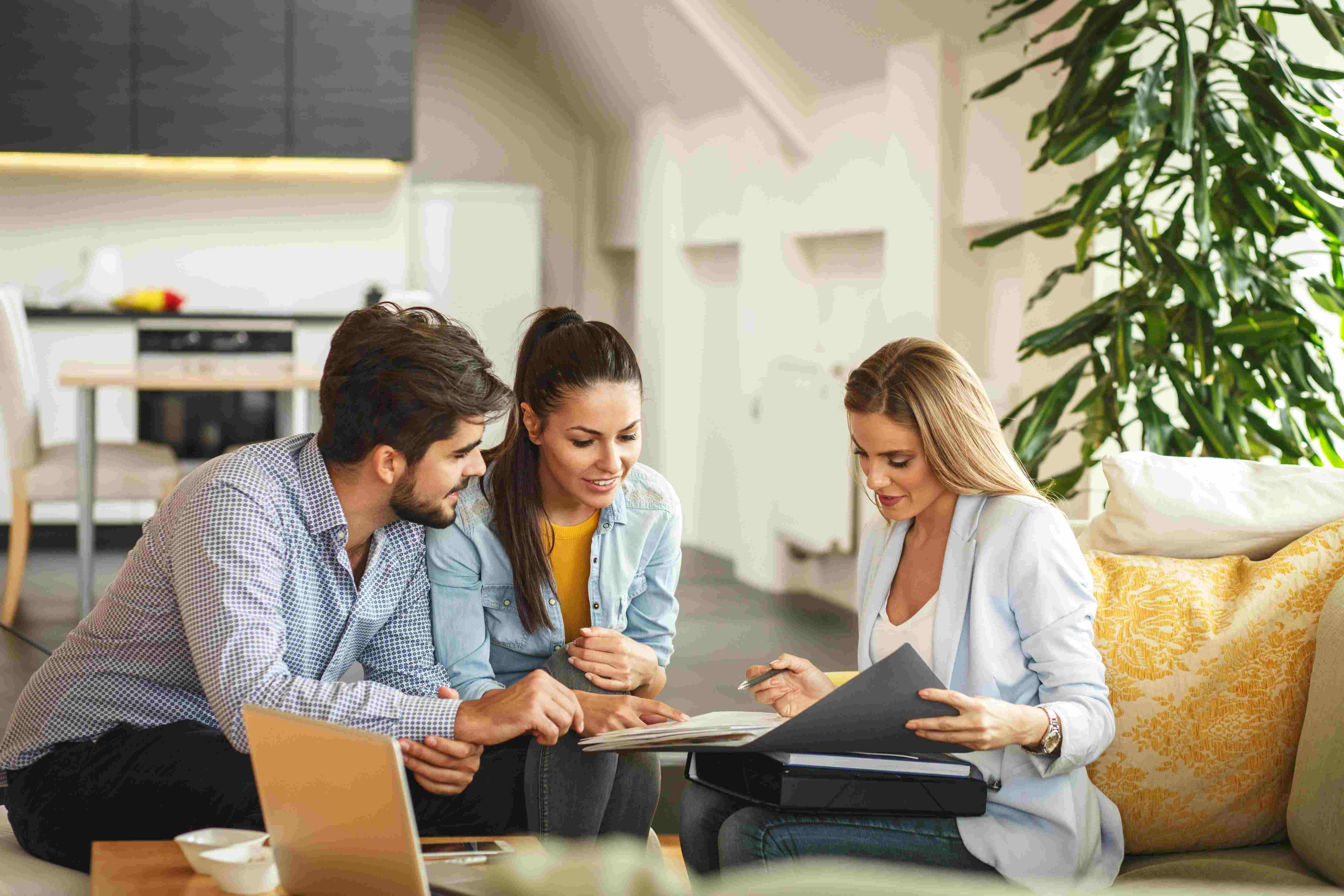 When you commission an estate agent to search for suitable properties on your behalf, you save yourself both the hassle of time-consuming research on property portals and the at-times frustrating competition against other potential buyers. You thereby reclaim time for more important matters, such as securing the financing for your new property. You only pay the estate agent commission if they are successful in their task, i.e. when you have actually signed a purchase contract. So if the estate agent is unable to find the right property for you, you assume no risk whatsoever.
Are you struggling to find a new home for you and your family? Get in touch with us and cut down on the time spent searching for properties by commissioning us to do it on your behalf!